9858322055 kts.jumla.np@gmail.com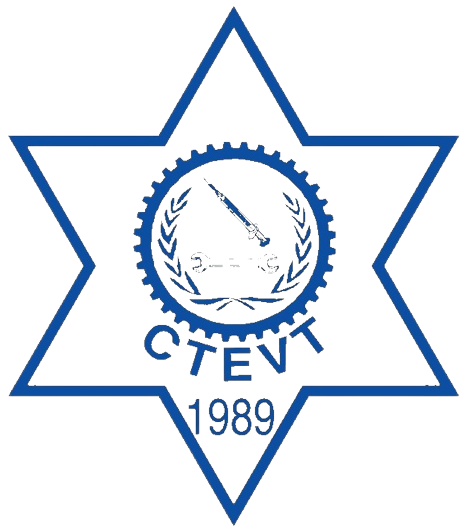 प्राविधिक शिक्षा तथा व्यावसायिक तालिम परिषद
कर्णाली प्राविधिक शिक्षालय
चन्दननाथ ०३ , जुम्ला
About Karnali Technical School
---
Karnali Technical School (KTS) , as the first technical school of Nepal established on 20th July 1980 (5th Shrawan 2037 B.S.) in Jumla is situated in Ghughuti 5, Chandannath in one of the remotest part of Nepal is one of the pioneer technical schools in the history of development of Technical and Vocational Education and Training system in Nepal. It is a constituent college of CTEVT and is offering Diploma program in Civil Engineering, Agriculture, Forestry and Pharmacy. It also provides TSLC program in Sub Overseer Civil and JTA,. The institution is devoted to provide technical education for more than three decades.
It was a joint effort of Government of Nepal / Ministry of Education and the United Mission to Nepal (UMN). In July 1995, the school was handed over to His Majesties of Government (HMG) of Nepal to be run under the Council for Technical Education and Vocational Training (CTEVT). It has an area of 33.3 hectares situated in Jumla, Karnali zone. The vision of the school is to fulfill the demand of basic and middle level technicians for the development of the Nation. And, its mission is to provide the effective technical education, vocational training and services to disadvantage youths and community people for the improvement for their live hood and lifestyle (CTEVT, 2011).It is a constituent college of CTEVT.
The location of the school is very beautiful. It lies around 3 kilometers north from Khalanga bazaar. The sloppy land with terraces has been decorated with beautiful architecture, buildings for different purposes, kitchen gardens, and stone paved tracks with flowery edges in both sides surrounded by pine forest land; the school area is really an impressive place for its inhabitants and the visitors. Since last 30 years, it has been serving the people of Karnali region in acquiring skill based technical education that they need to develop their own communities and personal lifestyle. More than 1989 community youths from Nepal, out of them about 85 percent are from Karnali region, have been trained in different technical disciplines so far. Being a fully residential school, Karnali Technical School delivers not only technical skills in respective courses but also provides an effective forum to trainees to learn culture, etiquette, civilization and behavioral dealings among the people of different settings (KTS, 2014).
Karnali communities are being benefited by the activities of the school. Along with its technical training programs, Karnali Technical School, serves communities with its short-term trainings and awareness programs in health, engineering and agricultural sectors. SLC failed youths from Karnali and neighboring areas are comes to Karnali Technical School each year. Having been trained in courses of their choice in two and half years, the youths involve themselves in some productive activities, service or self-entrepreneurship. Karnali Technical School is an organization with high potentials.
Having been trained in courses of their choice in two and half years, the youths involve themselves in some productive activities, service or self -entrepreneurship. The school has a good infrastructure for teaching learning activities. Practical classes are conducted in workshops, laboratories, demonstration room, agriculture as well as forest fields, and also in community which develops confidence within the trainees.
Short term training programs of different duration in the field of agriculture, construction, and health has been also conducted by the Karnali Technical School, Jumla; as per the demand of the local people.
---
Karnali Technical School
Jumla
शिक्षालय प्रमुखको नामावली
---
Karnali Technical School Structure
School Infrastructure and Properties
| S.N | Name | Total | Remarks |
| --- | --- | --- | --- |
| 1 | Land | 652 Ropani | |
| 2 | Building | 55 | Includes academic, hostel, classroom etc |
| 3 | Total Staff | 56 | 25 Instructor, 20 Sub Instructor, 12 Office Helper, 4 Part Time |
| 4 | Library | 1 | Common Library for all Program |
| 5 | Boys Hostel | 7 | |
| 6 | Girls Hostel | 3 | |
| 7 | Temple | 1 | Swarswoti Temple |
| 8 | Quarters | 24 | |
| 9 | School and Office | 5 | Academic and Classroom |
| 10 | Playground | 1 Acre | |
| 11 | Micro Hydro-Power | 1 | Two Turbine Running |
| 12 | Lab | Physics , Chemistry and Pharmacy Lab | 23 |
| 13 | Soar Bath House | 1 | |
| 14 | Domestic Room | 3 | |
| 15 | Kitchen | 3 | |
| 16 | Dispensory | 1 | Used for students to take rest when sick |
| 17 | Watchmen House | 2 | |
| 18 | Live Stock House | 1 | |
Vision
---
KTS is Recognized as Center of Excellence in Skilling Youths of Himalayas Nepal.
Mission
---
KTS produces a competent and confident workforce by providing accessible TVET services to the doors of community people
Goals
---
Improve integration relevantly of TVET program and service to produce competent and responsible workforce.
Enhance Social Inclusion and equitable access in TVET Sector.
Integrated Sustainable development in TVET Sector with promotion and green technology.
OBJECTIVES
The general objective of the Karnali Technical School is to produce basic as well as middle level workforce in the field of agriculture, construction, and health. Besides this, it has its own specific objectives that is
To produce basic and middle level skillful technical human power in the field of agriculture, construction, and health.
To conduct need based short term trainings to the community people in order to raise awareness and uplift their economic status.
To reduce the unemployment problem of the nation by providing specific trainings in the field of agriculture, construction, and health.
To provide service to the community people in the field of agriculture, construction, and health